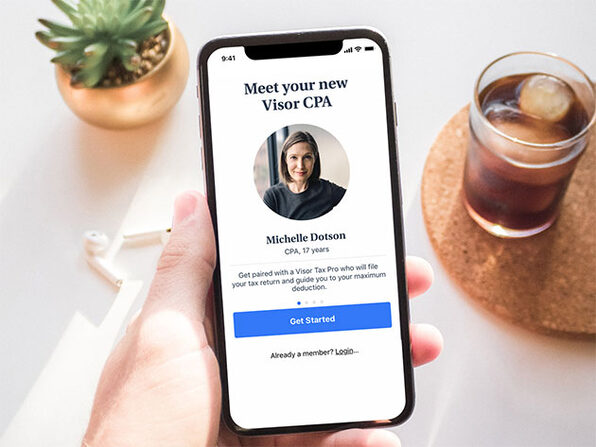 ---
---
Connect with a CPA Who Will Do Your Taxes & Optimize Your Returns for You
Tax season is almost upon us, which means we'll all have to fill out our tax returns — the adult equivalent of an incomprehensible math test the entire class failed. But there's good news! Filing your taxes can be a breeze this year with Visor Tax Management.
Visor goes above and beyond do-it-yourself tax apps by connecting you with a dedicated tax professional. They'll prepare your return for you without charging the several arms and/or legs normally commanded by CPAs.
All you have to do is answer a few questions, then photograph or scan your documents using your smartphone's camera and upload them via the Visor app or website, and that's it! Your certified CPA or EA Visor tax pro will take care of the rest while you sit back and wait for your refund. If you have any questions along the way, you can schedule a one-on-one meeting with a tax advisor at any time.
The Visor Tax Management: Basic Tax Return option normally sells for $198, allowing for federal and state tax filings and covering most of the common tax situations. With today's deal, you can take 55 percent off and get Visor for just $89. Plus, you can select an add-on tax situation, either self-employment income, stock sales, or cryptocurrency, for absolutely free. Just click the button below to get started.