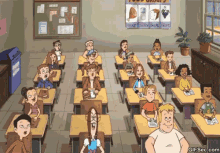 Spring Break Is Almost Here!
Take your spring break adventure to the next level with Our Expert Media Guidance and Top-Ranked Shows on The Tech Show! Don't Wait, Seize the opportunity for the ultimate getaway, and Contact Us Today!
Unleash Your Marketing Potential This Mother's Day!
Engage Your Target Audience with Innovative Campaigns and Boost Your Brand Awareness
Celebrate the Graduating Class in Style – Secure Your Spot Today!
Stay Ahead of the Game with The Tech Show: Viewers Source for Cutting-Edge Innovations and Devices!